A private collection of Rosa rugosa hybrides in Denmark
This homepage is a description of a private collection of rugosa hybrid roses. The rose collection is situated about 15 km west of Aarhus, Jytland, Denmark.
The roses in our collection is not for sale, see, however, under Contact
("Kontakt").
We have always been happy for rugosa roser, because most of them are big, healthy and gives flowers during a long period. We have had rugosa roses for more than 30 years. But most of them are collected during the last 10 -12 years.
The danish rose- nurseries have about 80 different rugosa hybride roses in their lists, and, of course we have all of them. But in addition we have bought roses from nurseries in Germany, Great Britain, Finland and Poland. And lately we have exchanged roses (suckers) with foreign rugosa rose collectors. At the moment we have about 300 different rugosa hybrides in our garden.
In addition we have made a few new rugosa roses from seeds.
Four of them are now included in our collection - see Lundgaards rugosa No. 1 - 4.
The roses in our garden are planted in rows close to each other in a good mould.
We hope that you will look around in the rose-index and in the descriptions and photos of the different roses. Roses with more than one name is admitted in the index with all names. The informations about each rose is mainly based on observations in our garden. We do not give information about hardyness, since all roses mentioned can grow in the climate in our garden.
We hope that you will enjoy the home page. You can see all roses in the alphabetical list (alfabetisk oversigt), but it is also possible to search (søgninger) for fragrance (duft), colors (farver), hips (hyben), repeated bloom (remontering) and height in our garden (højde).
RUGOSA-ROSE COLLECTORS
We would like to get in contact with other collectors of rugosa roses in order to exchange informations and, if possible, plant-material.
It is possible to visit our garden. Please contact us
(

kontakt

).
Lena Klein Reffstrup/Erling Østergaard
En privat dansk samling af Rosa rugosa hybrider

Denne hjemmeside er en fortegnelse og beskrivelse af vores private samling af rugosa hybrid roser. De viste roser er ikke til salg.
Se dog under punktet
"Kontakt"
.
Vi bor på landet på en nedlagt landejendom ca 15 km vest for Århus. Vi har god plads og har altid sat stor pris på rugosa roser fordi de (fleste) er kraftig voksende, sunde og remonterende.

De første rugosa roser købte vi for omkring 30 år siden, men først for 10-12 år siden begyndte vi at samle. I dag har vi ca 300 forskellige sorter.

De mange forskellige rugosa hybrider man kan købe, er alle opstået ved krydsninger mellen de få oprindelige vilde rugosaer og andre roser. Ofte kender man ikke navnet på bestøveren. De ældste Rugosa hybrider i vores samling kan dateres tilbage til slutningen af 1700 tallet og de nyeste er udviklet indenfor det seneste årti.

Der udbydes omkring 80 forskellige rugosa hybrider i de danske planteskoler. Dem har vi selvfølgelig alle, og så har vi suppleret med sorter indkøbt fra især Tyske, Engelske og Finske planteskoler. Senest har vi også byttet os til sorter fra udenlandske rugosa-rosensamlere.

I de seneste år har vi selv - i det små – forsøgt at opformere nye sorter med udgangspunkt i såede frø. Vi har nu medtaget 4 af vore rugosa hybrider i samlingen - se Lundgaards rugosa No. 1 - 4.

Rugosa roserne hos os er plantet i ret tætte rækker i god muldjord. I sortsoversigten giver vi oplysninger om planternes højde (og bredde), således som de står i vores have. Disse oplysninger kan derfor variere afhængig af jordbund og klima. Vi har fravalgt at skrive om hårdførhed, da alle de omtalte roser kan trives i vores have – uden vinterdækning.

Hvis roserne forhandles under flere navne, er disse navne medtaget i den alfabetiske liste. Derudover kan man lave søgninger på fx duft, farver, blomsterform (enkle/fyldte/halvfyldte), hyben og størrelse.
RUGOSA-ROSE SAMLERE:
Vi vil naturligvis gerne høre fra andre samlere af rugosa roser med henblik på mulig udveksling af informationer og plantemateriale.
Vi håber I vil nyde at gå på opdagelse i vores hjemmeside. Det er også muligt at besøge vores rosenhave - efter aftale – se under
kontakt
oplysninger.
Lena Klein Reffstrup/Erling Østergaard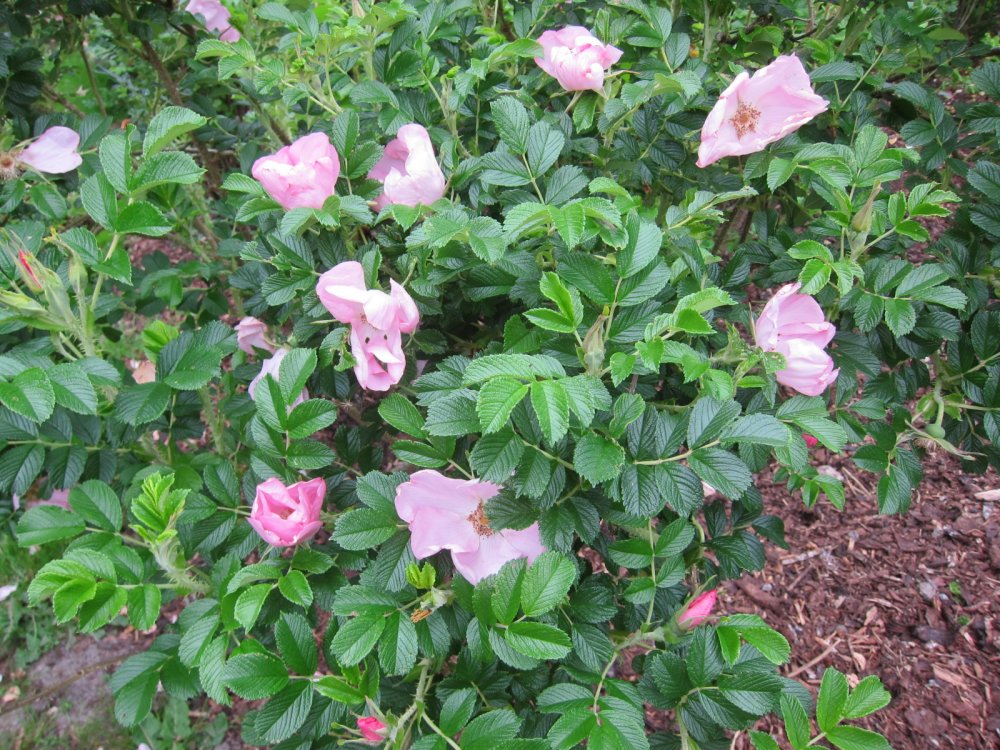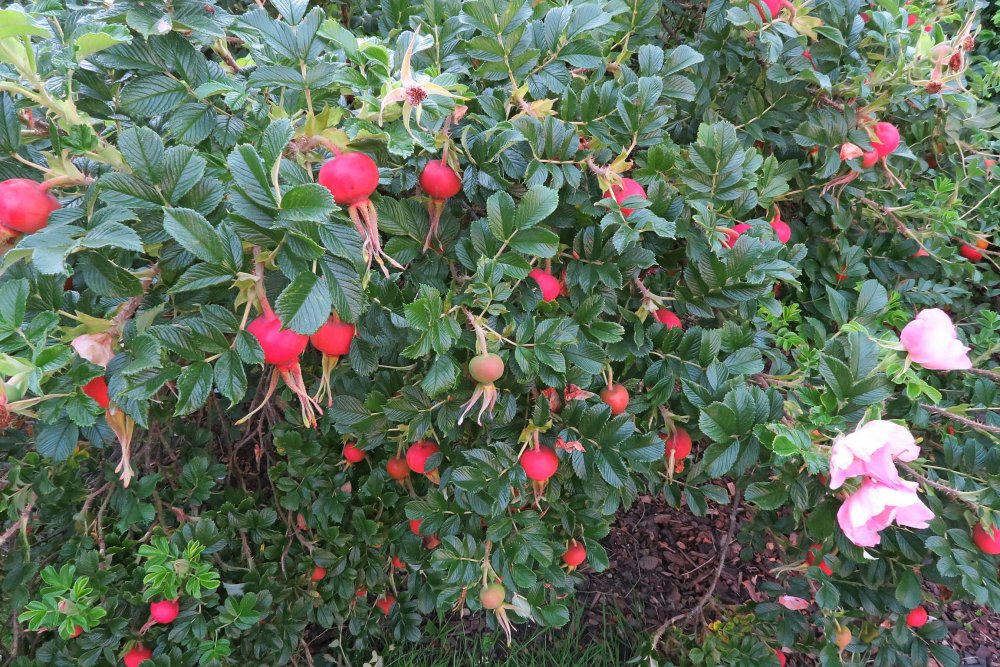 Fru Dagmar Hastrup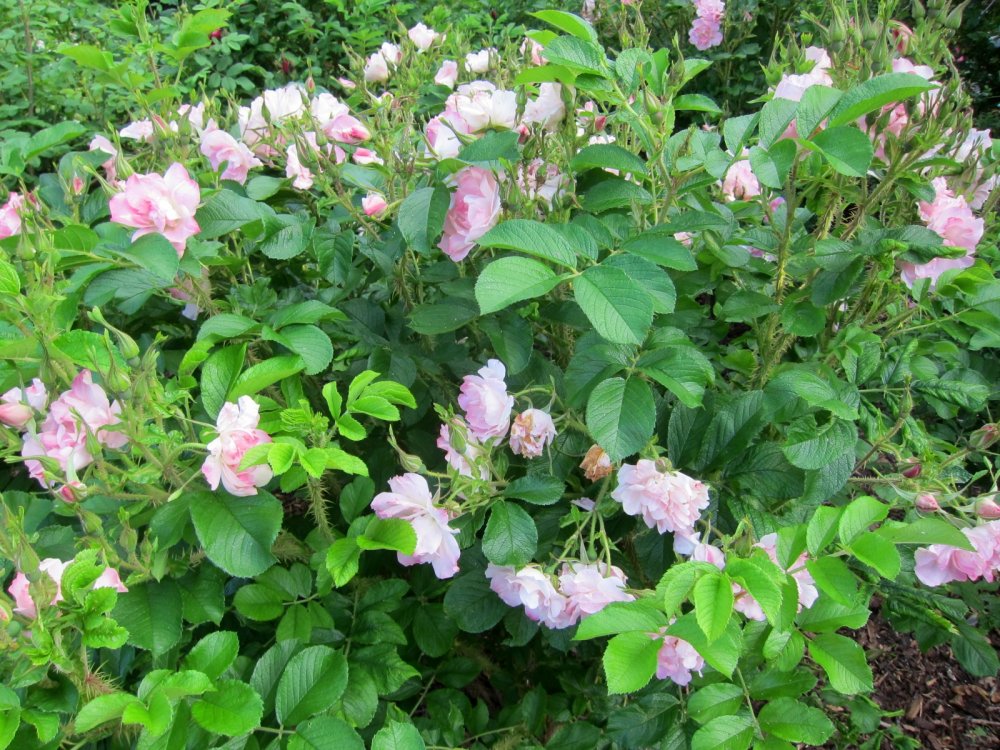 Selma Lagerlöf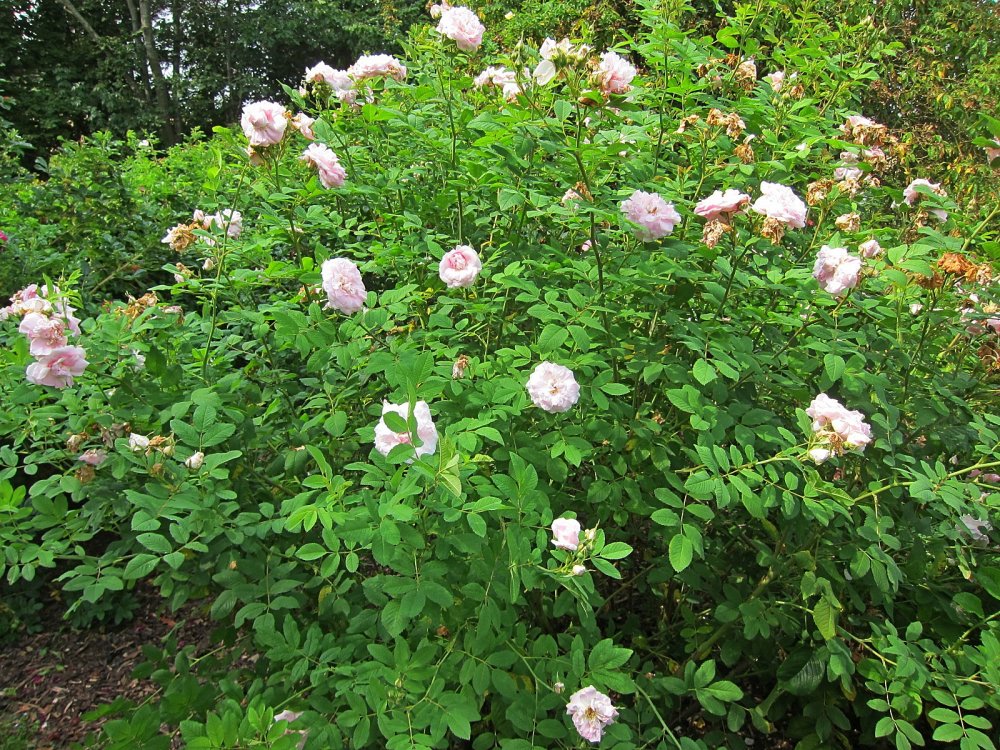 Martin Frobisher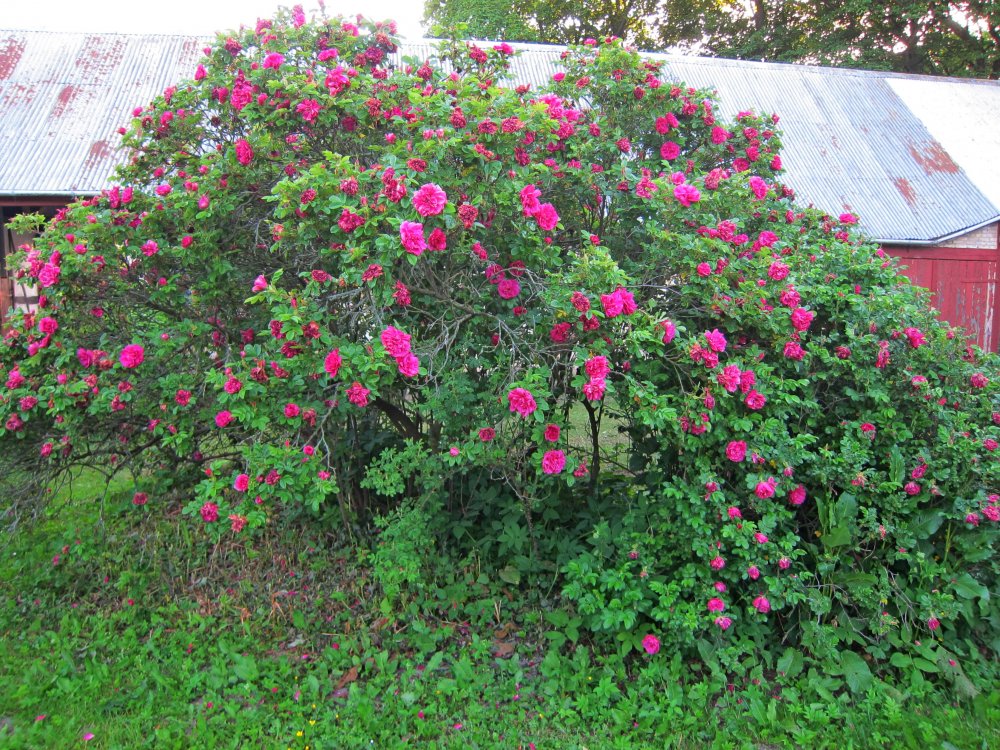 Hansa